No Win No Fee Employment Law Advocates Christchurch
If you're in Christchurch, seeking employment advice contact us now on 0800 669 466 to speak to one of our advocates.
No Win No Fee or hourly rate.
Depending on your situation we either work on a contingency basis (no win no fee, where we take a percentage of what we win for you) or on an hourly rate.  Often we can help you and your employer resolve your issues without you leaving your job, in this case we charge an hourly rate $250 + gst per hour.
We can represent your case at disciplinary meetings, exit negotiation meetings, redundancy negotiations, mediations through the Ministry of Business Innovation and Employment and hearings at the Employment Relations Authority.  We can assist with personal grievance claims, and 90 day trial issues.
When things have gone too far and the employee/employer relationship is not fixable we can often help you by negotiating an exit package. An exit package can include financial compensation as well as leaving date and sometimes a reference from your employer to move on with your employment in a positive manner.
Getting through disciplinary action  must be fair and reasonable in all the circumstances: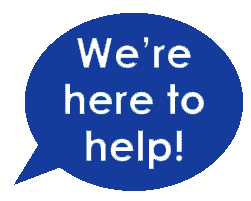 the employer must have a good reason for undertaking the disciplinary action, and
the employer must follow a fair process before making the decision and then acting on it.
If the employer does not have a good reason for the disciplinary action, or did not follow a fair process, the employee may have a personal grievance.
If you are being subjected to bullying or sexual harassment or discrimination it's important not to resign. Call us for a free, confidential phone consultation to discuss your issues.  We will go over your options and if we can help we will refer you to our Christchurch Advocate.
CONTACT US FOR A FREE CASE EVALUATION

LET'S GET LEGAL
Statistics prove that legal representation improves your chance of a successful outcome. Don't hesitate, you have nothing to lose by having a free chat with one of our experts.
You can Call us or Email Us using the phone number or the form below. 
No Win No Fee
Average rating:
5 reviews
Dec 20, 2018
I was set up by my Employers, they had gone around the staff looking for anything to use to fire me. They made up to charges and I was emailed at 5:45pm on a Friday night that I was required to attended a meeting with their lawyer the following tue, and I could have Monday off to get ready for it! I was in shock, beside myself and confused. I contacted No Win No Fee first thing Monday morning and was made to feel more in control and listened too! They set me up with Ruth who was amazing! With her support and advice I was able to stand up for myself, and walk away with from such a terrible Work place with my head held high and some reimbursement for all the stress and trauma they infected on me!
Sep 20, 2018
No Win No Fee Employment Law was so helpful when I was put off from my work place while still on a medical certificate. Rang No Win No Fee Employment Law to represent me which they did. Couple of weeks later money was in my bank account. All correspondence over the phone and email. How easy was that. I would use them again with no hesitation. Thank you No Win No Fee Employment Law
Aug 20, 2018
Sorted in 24 hours!
I don't normally find time to write reviews and certainly not positive ones. Yet this experience is different. During a work dispute with my employer I had initially engaged a lawyer from another firm. I had to pay a rather high fee per hour and I was billed even for the time spent on writing emails explaining to me that the company was actually right. Meanwhile, my work situation deteriorated, so I called the 0800 number after hours and recorded a voice mail. The very next morning I was contacted by Kam and we immediately agreed to a no success – no fee approach. To be fair, I did not expect much knowing that she was in another town and my employer had called a meeting for the very next day. We communicated via phone and email and she attended the meeting with the company and its lawyer online. In the end, about 24 hours since our first communication, Kam helped me solve this apparently unsolvable issue and we reached a very positive result. I strongly recommend www.nowinnofee.co.nz and I'd like to buy Kam a coffee if she comes to town!
Jul 10, 2018
I called a few places before Work Law and the support and understanding I received from the very first phone call was extremely reassuring. AND my advocate resolved my situation within only a couple of days. I highly recommend them.
May 20, 2018
Thank you so much Emma & Ruth. You both were fantastic, and went the extra mile to help me through a very difficult situation with my job and assisted in resolving a matter to a degree where I can live with it and move on with my life. You both were very understanding and did all you could to help and understand me, get me the result I wanted in a very challenging case. I would recommend these 2 lovely ladies as an advocate!