No Win No Fee
Need a free Employment Law Consultation with an expert employment law advocate?
☎ 0800 No Win No Fee
No Win No Fee = Help For New Zealand Employees
Work Law is a specialist NZ Employment Law firm. We act only for employees. If you need an employment law expert and can't afford to pay the legal fees on the usual hourly rate basis that employment lawyers charge, no win no fee is a good option.  We have employment advocates in Auckland, Northland, Waikato, Wellington, Taranaki, and Christchurch.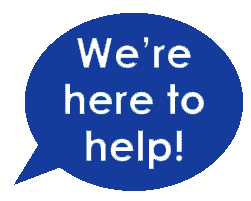 In New Zealand employment lawyers who hold a current practising certificate will not advertise "No Win No Fee" services.  Under the Lawyers and Conveyancers Act 2006 Conditional fee agreements are not permitted to make provision for a contingency fee based on a fixed percentage.  Employment advocates offer "No Win, No Fee" services, providing access to justice for NZ Employees who are unable to afford hourly rate representation by an Employment Lawyer. 
At Work Law Ltd we make every attempt to recover legal fees from the Employer so that we don't need to take a percentage of your settlement.
[et_pb_df_faq _builder_version="4.9.4″ _module_preset="default" display_title="on" filter_by_category_on="on" include_categories="1193″ title_text="No Win No Fee – Frequently Asked Questions" enable_search="on" search_btn_text="search for answers about no win no fee" hover_enabled="0″ sticky_enabled="0″][/et_pb_df_faq]
What our clients are saying
Andrea is reassuring, friendly and professional
5 June 2022
From the moment we contacted Worklaw we recieved prompt, reassuring, friendly and professional advice. Our mediator Andrea kept us up to date with the whole process and gave us much needed advice all the way through, helping us achieve a good outcome. We would absolutely recomend their services
Sandy was excellent!
3 June 2022
Sandy was a light at the end of the tunnel and a rock when I needed help with a difficult employment situation. She really listened and gave quick excellent invaluable professional advice. Her empathy, guidance and expert advice helped quickly put me at ease, gave me confidence and a sense of direction on moving forward. She was always there whenever I needed it and I have enormous respect for her. Thank you Sandy, your help is very much appreciated. You have gone above and beyond my expectations and I cannot thank you enough for everything you did. I highly recommend Sandy for any employment related issues.
CONTACT US FOR A FREE CASE EVALUATION

LET'S GET LEGAL
Statistics prove that legal representation improves your chance of a successful outcome. Don't hesitate, you have nothing to lose by having a free chat with one of our experts.
During Covid-19, while businesses are closed, please contact us via our webform. We will call or email you back between 9-5 weekdays.