No Win No Fee
Need a free Employment Law Consultation with an expert employment law advocate?
☎ 0800 No Win No Fee
No Win No Fee = Help For New Zealand Employees
Work Law is a specialist NZ Employment Law firm. We act only for employees. If you need an employment law expert and can't afford to pay the legal fees on the usual hourly rate basis that employment lawyers charge, no win no fee is a good option.  We have employment advocates in Auckland, Northland, Waikato, Wellington, Taranaki, and Christchurch.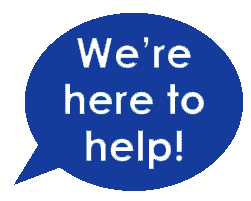 In New Zealand employment lawyers who hold a current practising certificate will not advertise "No Win No Fee" services.  Under the Lawyers and Conveyancers Act 2006 Conditional fee agreements are not permitted to make provision for a contingency fee based on a fixed percentage.  Employment advocates offer "No Win, No Fee" services, providing access to justice for NZ Employees who are unable to afford hourly rate representation by an Employment Lawyer. 
At Work Law Ltd we make every attempt to recover legal fees from the Employer so that we don't need to take a percentage of your settlement.
No Win No Fee - Frequently Asked Questions
Is No Win No Fee a con?
No, No Win No Fee is not a con.  Some employment lawyers speak badly of employment law advocates.  As in most industries, some employment advocates are cowboys and opportunists. Some are unprofessional and can harm your case by being too arrogant or aggressive.  It is important to shop around, read reviews and look for recommendations.  We are in direct competition with employment lawyers.  Employment lawyers want you to use them because they charge an hourly rate, which can really add up. Employment lawyers say it's unethical to charge a percentage of a settlement. A New Zealand employment lawyer who holds a current practising certificate is prohibited from charging a percentage.  As with employment lawyers, our Advocates are qualified to practise employment law, many holding law degrees and HR qualifications. Wherever possible, we have your employer contribute to the costs. More often than not, we get our entire fees paid by your employer, so we don't take a percentage of your win at all.
What do I do if I have been fired?
Contact Us When you email us you will receive a confirmation email. Reply to that email with a full timeline of events, and attach any letters you have received from your employer.
If you have just been fired or dismissed and you have no secured future income there are a few steps that you should take immediately to reduce your stress both financially and emotionally. If you have no money in the bank, ring the bank and stop all automatic payments, if there is no money in the bank you could incur fees.
Contact the people that these payments go to and explain your situation.
Contact your landlord and explain your situation.
Book an appointment with your doctor if you are extremely distressed or have any symptoms such as; Difficulty sleeping, anxiety, depression, panic attacks etc…Please get a letter from your doctor explaining what you have visited him for, this will be added to your case file and will become part of your stress and distress claim.
Contact Work and Income NZ, the sooner that you register for unemployment benefit, the sooner you will be eligible for payment. If we achieve compensation we will usually settle under a tax-free and tax-exempt section of the act, this will not, in this case, have any effect on your benefit.
Cancel any unnecessary luxuries that will get you further into debt.
Keep any and all evidence of attempts to look for work, loss of earnings can only be claimed (Unless you are unwell) if you have been actively looking for work.
Contact friends or family for support to help get you through.
Exercise even if you don't feel like it, it will make you feel better and help you think clearly.
Are no win no fee lawyers good?
Employment Lawyers usually charge an hourly rate, so they get paid whether they are successful or not. You can be sure Employment Advocates who offer their services as no win no fee will be putting in the work to ensure your case is a success because their fee only gets paid if they are successful.
What's no win no fee?
No Win No Fee literally means if we don't win you don't pay a fee. When you have lost your job or are faced with the prospect of losing your job because of a situation that has arisen with your employer it's the least likely time you will be able to afford a lawyer.
If there are occasions that we will charge you an hourly rate we will let you know.  For example, If we need to attend your disciplinary meeting if you are wanting to save your job we do charge a meeting fee of $250+gst per hour.
No Win No Fee is not Free

If we accept your case on a no win no fee basis, and if we are successful in winning you a financial outcome there will be fees payable, either by your employer or by yourself as a percentage of the settlement.
What happens if you lose a no win no fee case?
If you lose you will not have to pay a fee. Because we don't get paid for our time and efforts if we don't win we don't take on a case if we don't think it will be successful.
What our clients are saying
The most professional support when I was needed
3 August 2022
During my very first but very frustrating period, Sandy Ward made her magic. Even though she knew that there was no chance to win the case, she spent her time with me providing support and professional advice on how to reply to emails and what to do.
She was incredibly helpful and thanks to her I went through this time with the minimum stress possible.
Thank you so much!
Jenifer is incredibly knowledgeable about Employment Law
29 July 2022
Jenifer is incredibly knowledgeable about Employment Law and has walked me through every step of the way. Her approach and guidance has been extremely effective in dealing with my case. Jenifer instils a sense of confidence by laying out the facts, caselaw, and risk assessment to help make well informed decisions. I would highly recommend Jenifer to anyone looking for an Employment Attorney.
CONTACT US FOR A FREE CASE EVALUATION

LET'S GET LEGAL
Statistics prove that legal representation improves your chance of a successful outcome. Don't hesitate, you have nothing to lose by having a free chat with one of our experts.
During Covid-19, while businesses are closed, please contact us via our webform. We will call or email you back between 9-5 weekdays.